Hair Braiding styles are a cornerstone in the African American community. Well Done African Hair Braiding in Charlotte, NC is one of the best hair braiding in Charlotte NC providing different hair braiding styles that they can create for great look and also produce braids that last longer requirng less maintenance and care. We do all kinds of braids and style like Cornrows, Kinky twists, Box Braids, Goddess Locs, Senegalese twists, Micros, Sew-ins, Flat Twists, Tree Braids and MORE.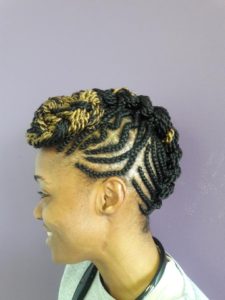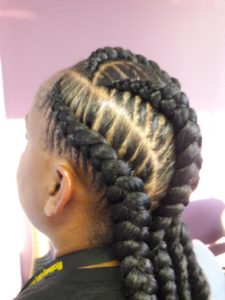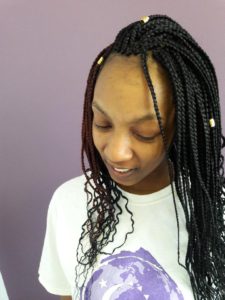 Well Done African Hair Braiding will make you feel good in bringing out the best look through a suitable and awesome looking hair braiding style. Our friendly team of hair stylists will create the hair braiding of your choice that will brighten your inner and outer beauty.
Types Of Hair Braiding Styles:
African Braids
Cornrows
Kinky Twists
Box braids
Goddess Locs
Crochet Braids
Senegalese Twists
Micros
Sew-ins
Flat Twists
Tree Braids
Call us @(704) 819-5956 or CLICK HERE to setup an appointment online. We will be more than glad to assist you to give the best hair braiding style you deserve.